The reality is that in the process of building your website, you create a few sections that repeat themselves on most of the pages. This is a good thing.
You may want a testimonial slider at the bottom of every page for example, as a social proof. You may also want a contact form or a call to action in front of your visitors every time you get a chance.
With that in mind you'll be happy to know that the visual builder from our The Core multi purpose WordPress theme comes with a cool feature called Templates.
I think every good website builder should have a template feature that lets you save pages or parts of it for later use.
The visual builder templates
To use this feature, go to Pages and open an existing page or create a new one. You can open the Templates dropdown by clicking on the Templates link from the right side of the builder.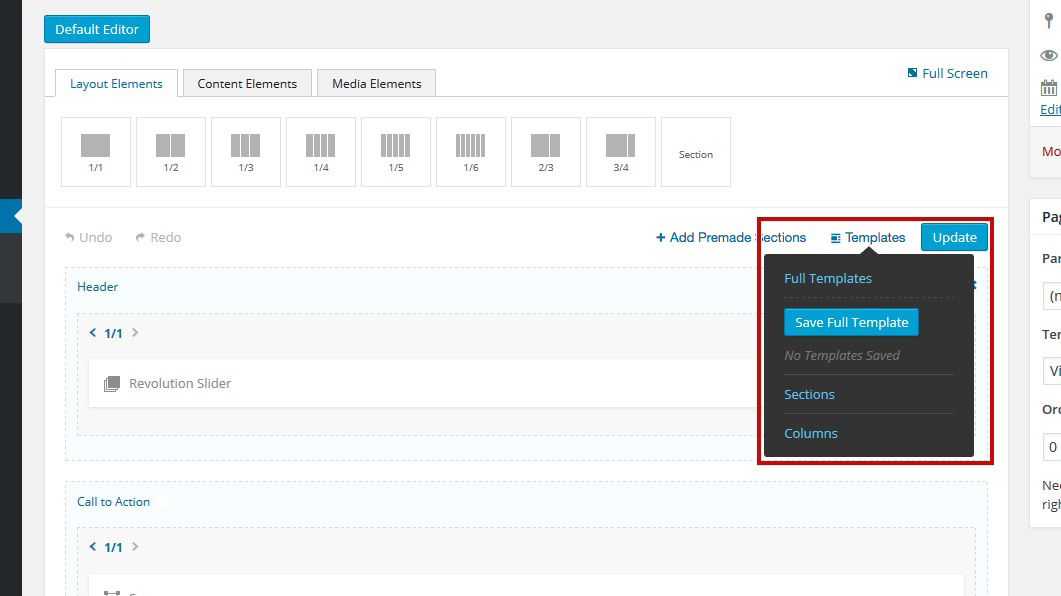 Saving templates
The templates are separated in three categories:
– Full Templates – lets you save an entire page.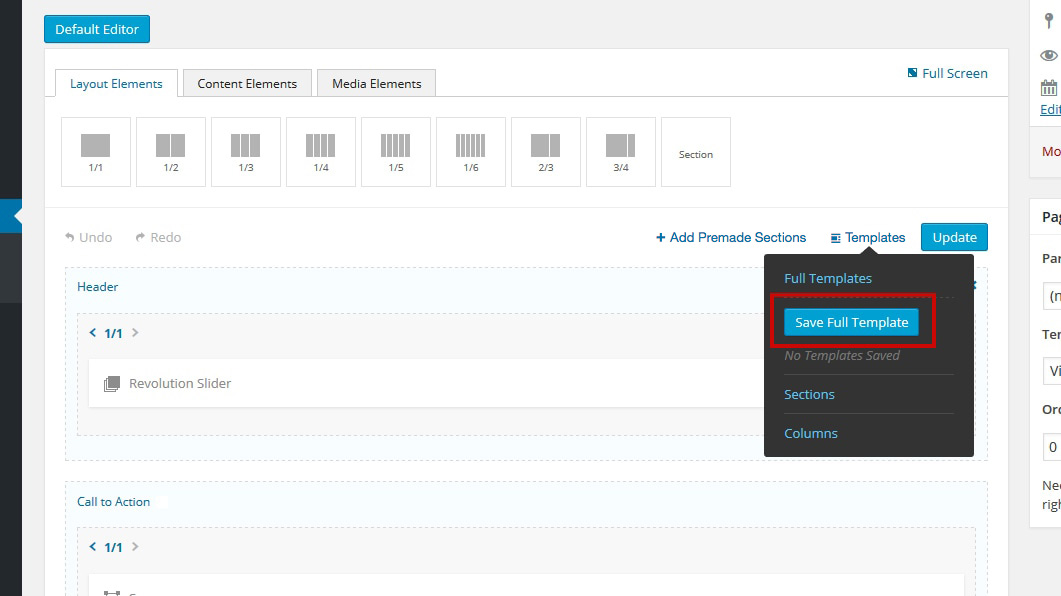 – Sections – lets you save a section and all its contents.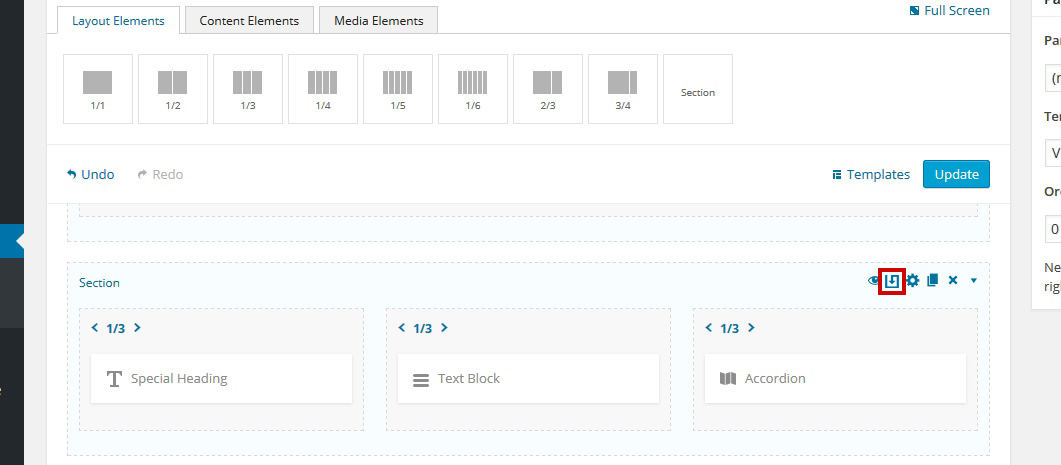 – Columns – lets you save a column and all its contents.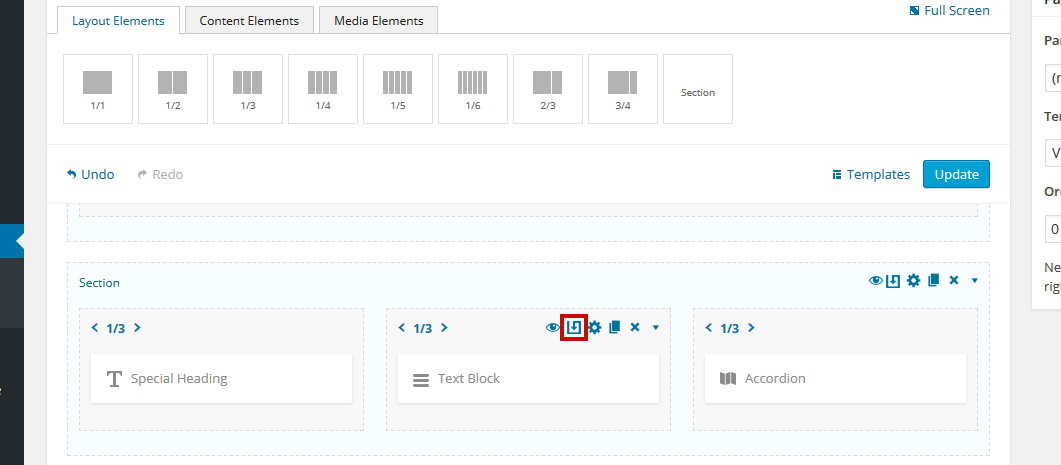 Saving a template lets you give it a name.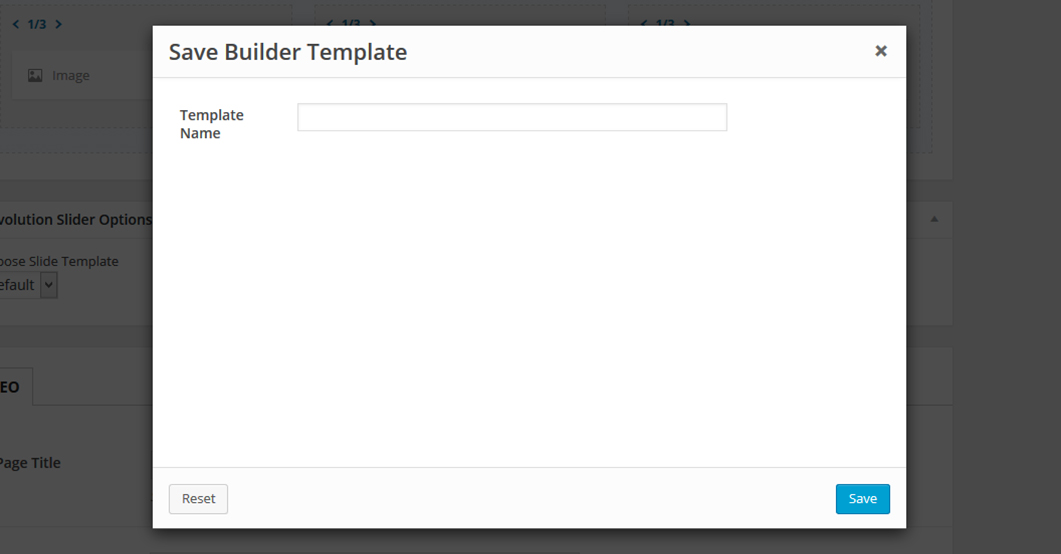 Loading templates
Once a template is saved, it will appear in the Templates dropdown under Load Template. Loading a full template will overwrite the content of the current page while loading a section or column will place its content at the end of your current page.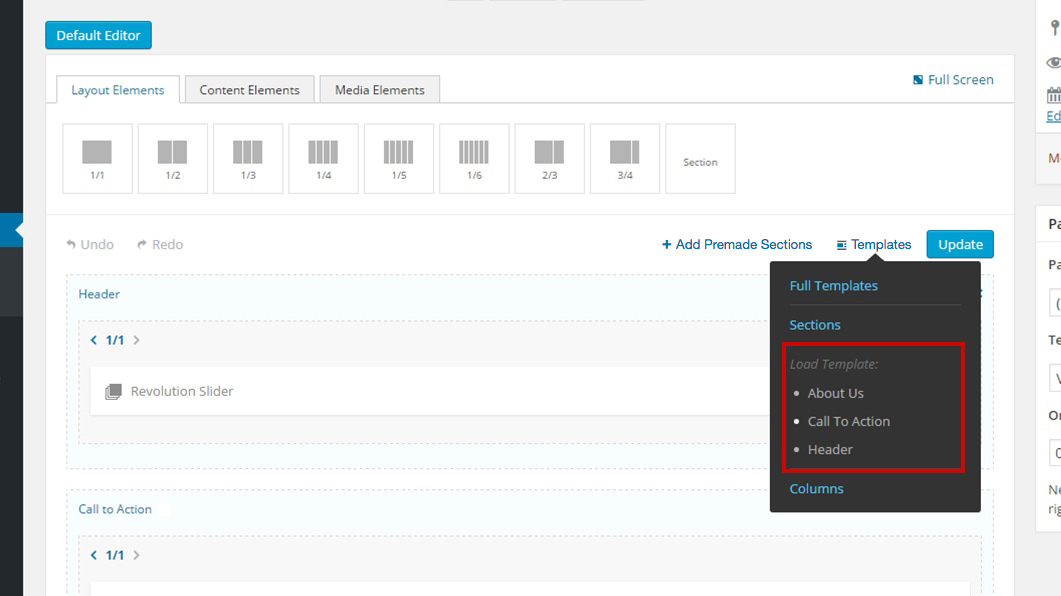 Click on a template name in order to load it into your current page.
Conclusion
I think this feature is a very powerful tool that will help you duplicate sections, columns or even full pages with all the shortcodes, settings, and options. This will truly save you a lot of precious time in the process of implementing your website.
Test it for FREE, right now
If you are one (of the few :P) that didn't purchase our The Core multi-purpose WP theme yet, you can test it for FREE right now for 3 Days. Just press the button …
2 FREE RESOURCES TO INCREASE PAGE SPEED AND GOOGLE RANKING
Join our mailing list to receive your FREE ebooks about how to boost your site speed, how to increase your google ranking and your visitors count along with the latest news and giveaways.