Every website needs a contact form, right? The answer to that question is obvious. What is not that obvious is that every contact form might be different.
Some people will need multiple choice fields, list selection, inputs, text area, captcha. What about the structure or styling of the contact form?
The truth is that building a WordPress contact form is pretty easy if you know what fields you need. But how do you build a system that lets other people create the contact forms they want with full control over structure and design?
These are some of the questions we've asked when we started to create the contact form module included in our The Core multi purpose premium WordPress theme.
And then it hit us … our powerful visual page builder, why not use that to create a contact form builder and the elements you'll use can be inputs, text area, radio boxes and so on. This way you'll get full control on what you can create.
Here is how it works
The process of a creating a contact form for your website is composed of two steps:
1. Adding the contact form shortcode to the page
– Go to Pages > All Pages
– Create a new page or click on an existing page that is already created
– Click on the Contact Form shortcode in order to add a new contact form to your page
2. Creating the contact form using the form builder
– Click on the Contact Form Shortcode added to the page and this will open a pop up with the Contact Form Builder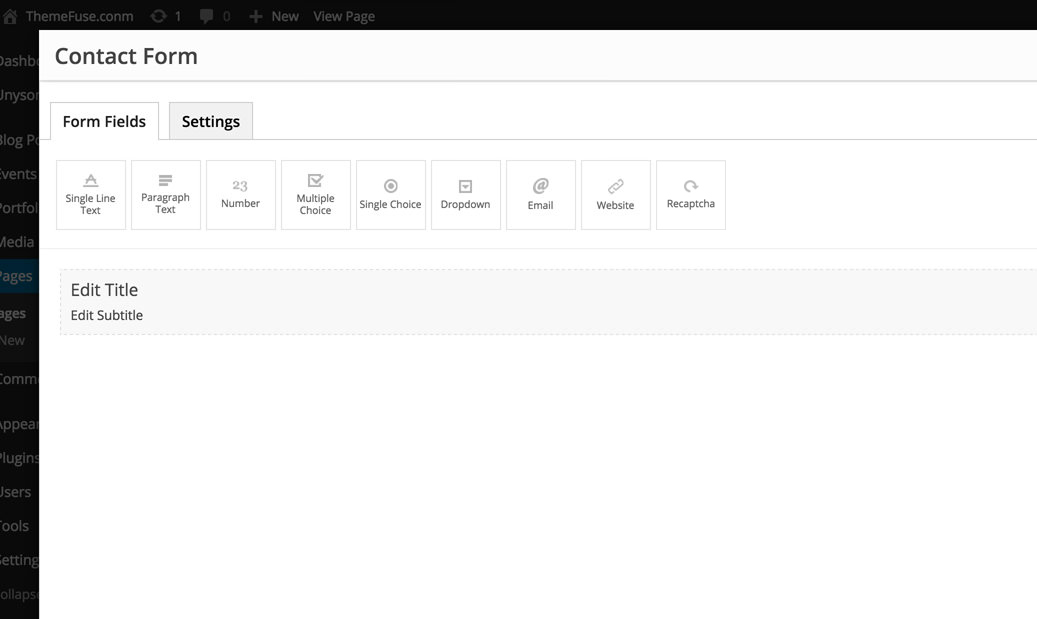 – Use this builder in a similar way as the visual page builder in order to create your desired contact form by dragging & dropping any of the form fields on the page.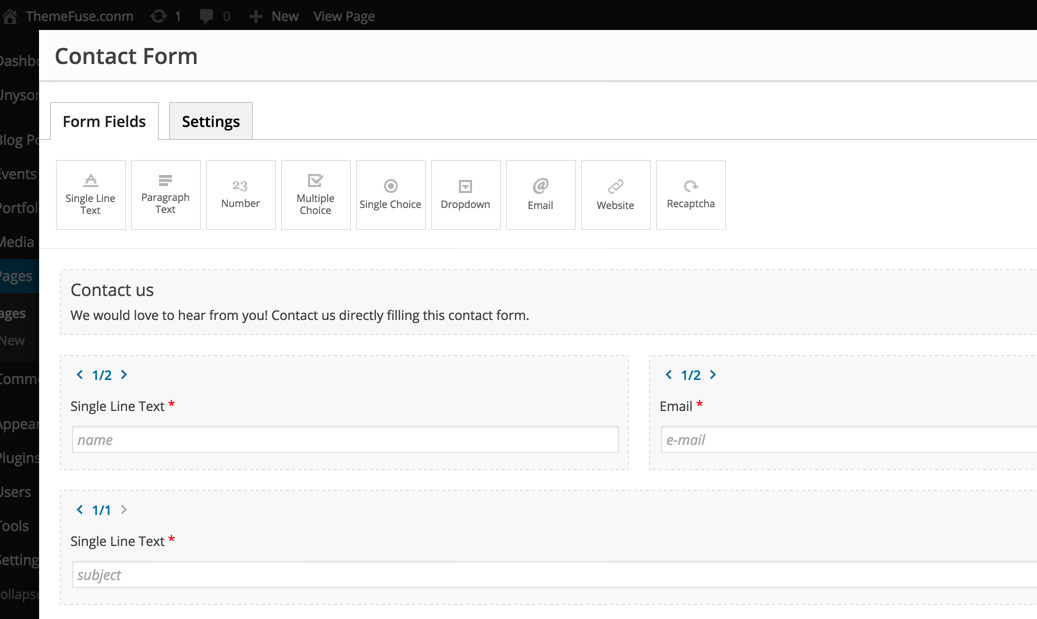 – Click any shortcode to access the options for that field. From here you can control different settings depending on the field: label, mandatory setting, restrictions, placeholder text, etc.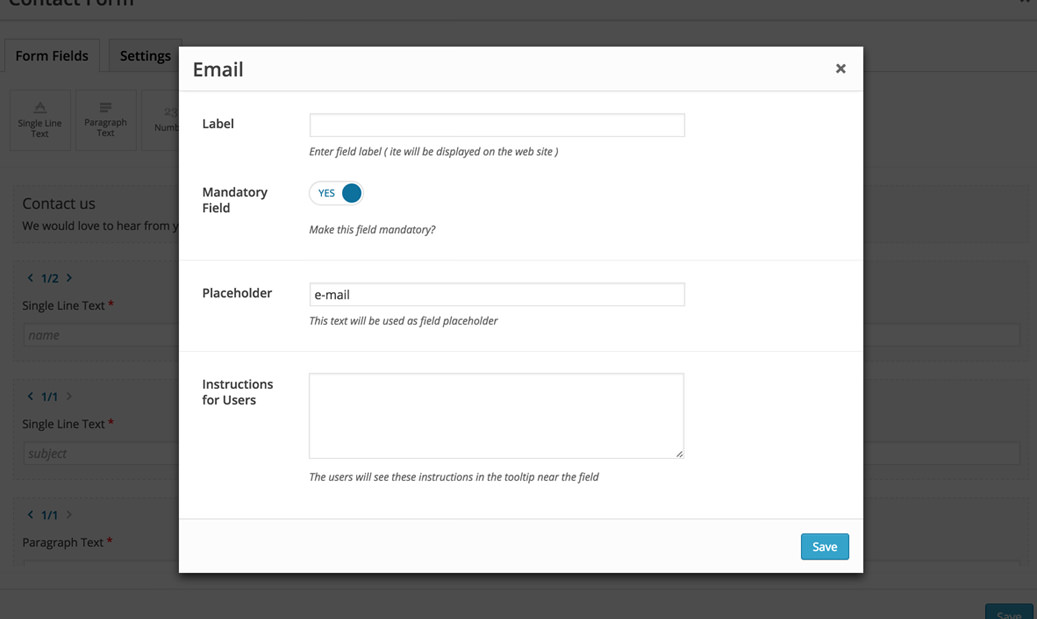 Tips & tricks you might find helpful
– Every contact form field comes in its own default 2/3 column that can be changed if you use the arrows.

– The Title and Subtitle area is "set in stone" and can't be deleted. If you choose not put anything in these fields then the title and subtitle will not be displayed.
– You can edit any label in place if you click on it.
– You can toggle the mandatory field option directly from the main screen by clicking the red star in the top right corner of the column.

– All the fields have simplified representations containing helpful info about that field. It can be the placeholder text in the case of single line text, or the first choice in the case of a multiple choice field.
Test it for FREE, right now
If you are one (of the few :P) that didn't purchase our The Core multi-purpose WP theme yet, you can test it for FREE right now for 3 Days. Just press the button …