Don't know if you remember but there was a time not so long ago when visual page builders or website builders didn't exist. In order to create a website and add something to a page in your WordPress theme you needed to copy-paste snippets of code (aka shortcodes) manually into the page, and they looked something like this:
I guess it worked for a while but from the usability standpoint, this was a mess. Never mind trying to be creative or wanting to (let's say) create a 2 column structure for example. It was a pain especially if you were someone new to WordPress.
This is the reason visual page builders appeared like mushrooms after the rain in the last 2 years or so: to empower users to easily create and modify WordPress pages at the drop of a dime with no coding skills required.
Some do a better job than others, like the visual composer that comes with our multipurpose WordPress theme The Core.
What is it The Core website page builder?
In a nutshell, our solution is basically a WordPress admin wireframing tool that lets you create pages by dragging and dropping elements (sections, columns, and shortcodes) on the page. Here is a short video on how it works:
The elements are separated in 3 categories:
Layout Elements – used to create your page structure.
Content Elements – composed of shortcodes used to create the page content.
Media Elements – used to add media to your page: images, sliders and video.
Layout Elements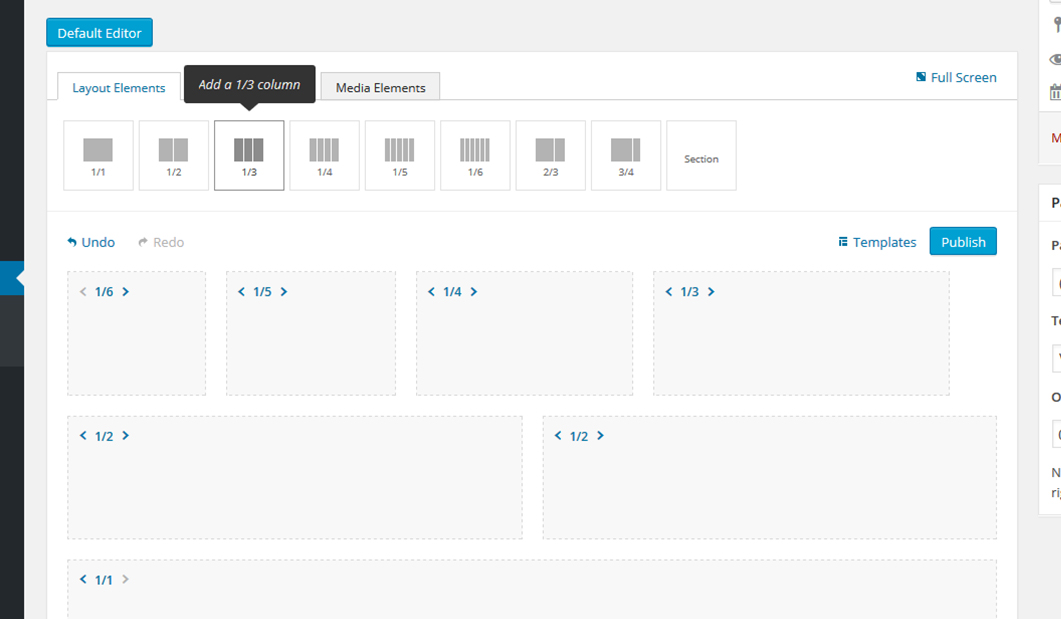 Content Elements
Media Elements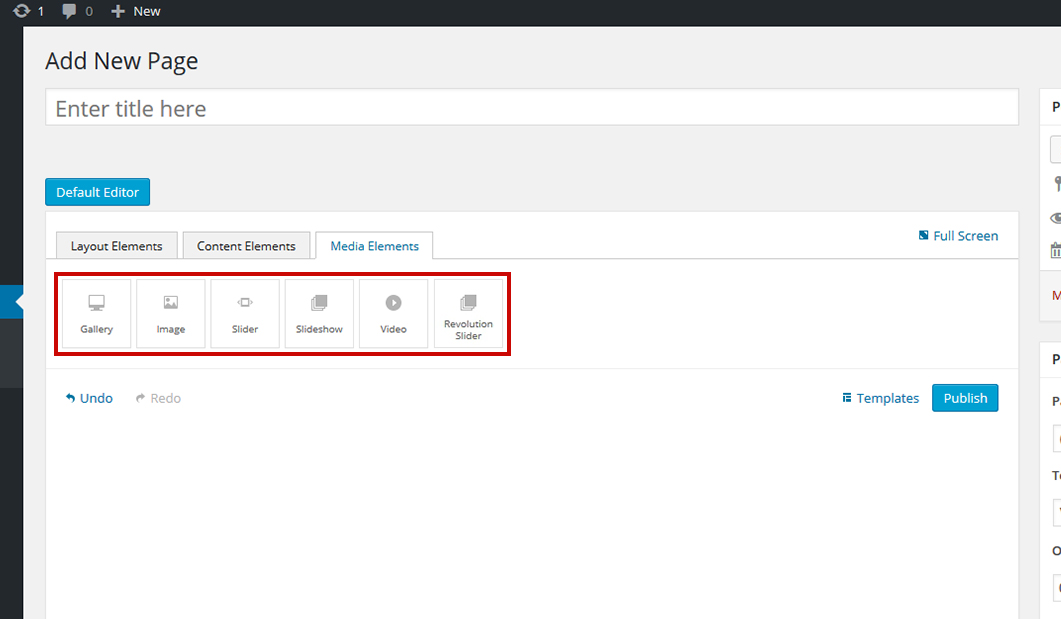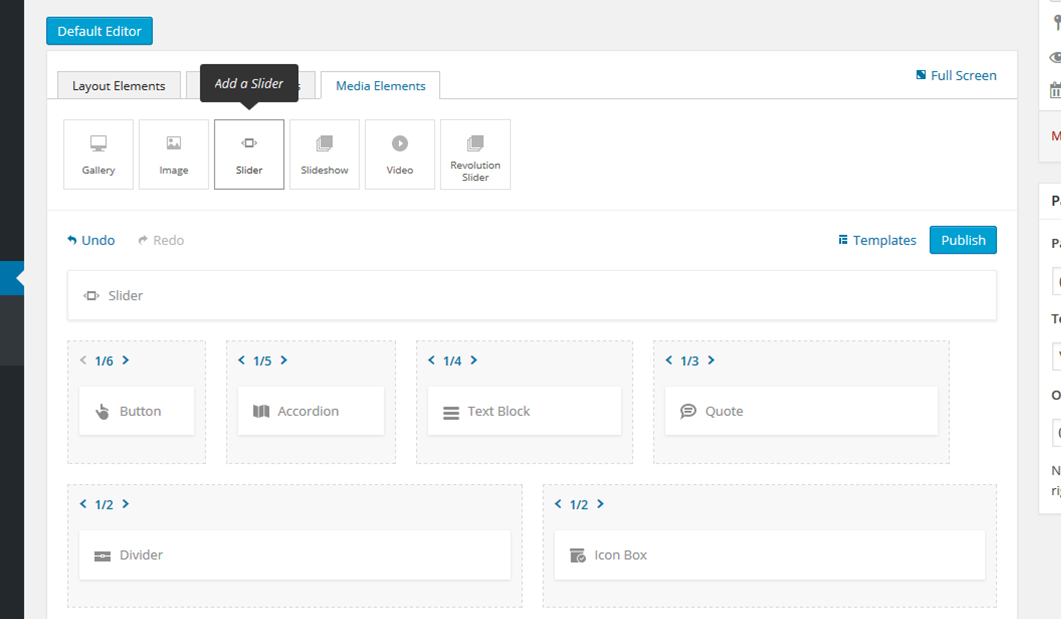 Every shortcode be it a column, section, content or media has different options built-in. This is how you can edit texts, input images, change backgrounds, control spacings, margins and even responsive behaviour. In order to access the options pop up all you need to do is click the shortcode: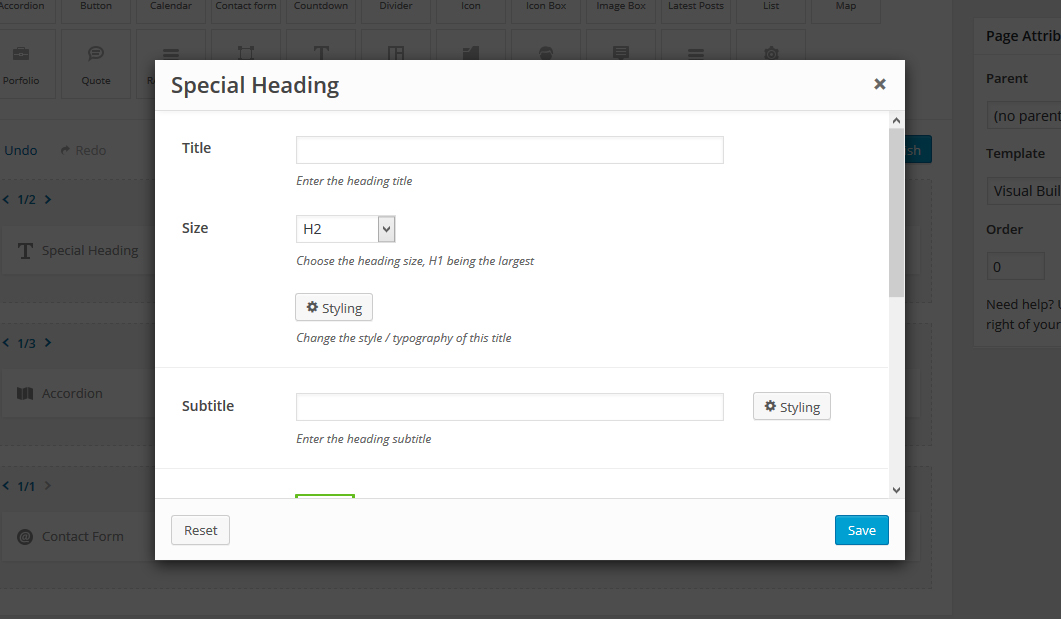 Conclusion
If you are wondering how to create a website, this is the way to go. Of course, as with all things new, there is a small learning curve when you start using a new website creation tool but once you play with it a bit and understand how all the options work together, you'll be able to create any page you can think of.
And most importantly you will be able to design and build your own website without spending huge amounts of cash and with no coding skills required.
In order to showcase the power of our WordPress page builder we've created a bunch of demo themes on different niches (that can be imported using our demo install once you upload The Core into WordPress).
Disclaimer: All the demos were created by our designers directly with the website page builder and using only the elements, options, and features built into the WP admin.
Useful Links
Let me know your thoughts or questions in the comment section below.
Test it for FREE, right now
If you are one (of the few :P) that didn't purchase our The Core multi-purpose WP theme yet, you can test it for FREE right now for 3 Days. Just press the button …